Communication between pool staff can be challenging for many aquatics teams, especially if the pools are in different locations. Often, staff testing the water chemical levels are not the same people tasked with adding chemicals to the pool. If the pool needs chemical adjustment it can take time to track someone down. Voicemails left for the Certified Pool Operator (CPO) may not be heard right away which can be problematic and put the pool further out of balance. This can potentially risk the health of the lifeguards and swimmers. Aquatics administrators may be left out of the loop completely to only find out about issues in the pool at the end of a shift or days later.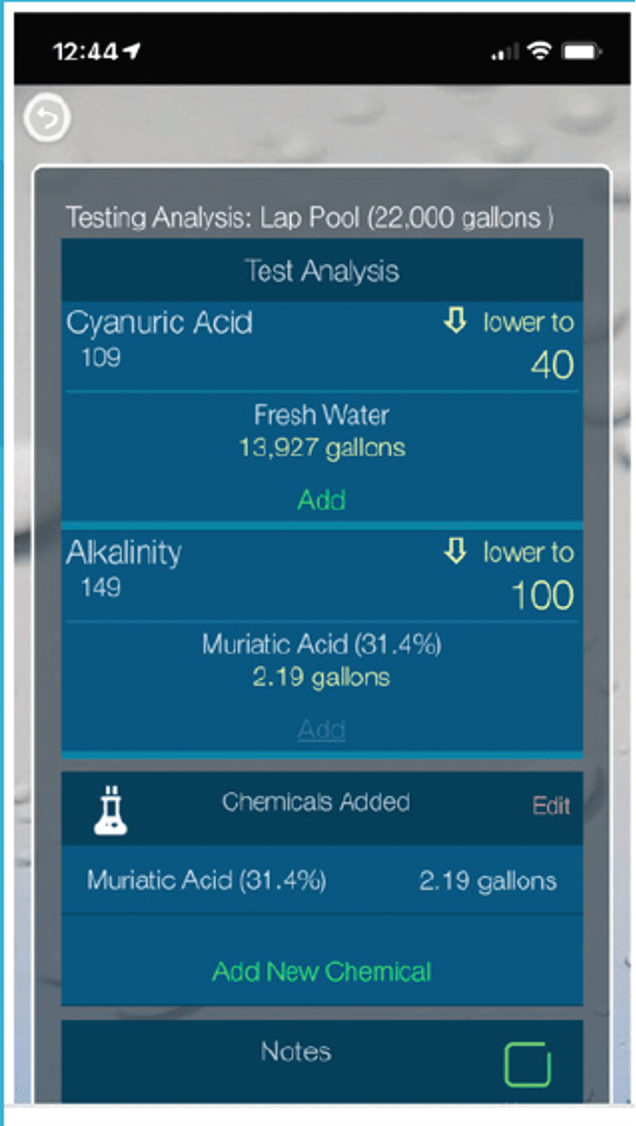 Pool Shark H2O has worked to eliminate these issues and streamline commercial pool staff communication.
When a water test is entered into the Pool Shark H2O system that shows the pool needs attention, notifications are instantly sent out through the native app messaging system and email to all users. The notifications tell staff what chemicals are out of balance so they can decide whether they need to make adjustments right away. This eliminates the task of tracking the CPO down via phone and informing administrators.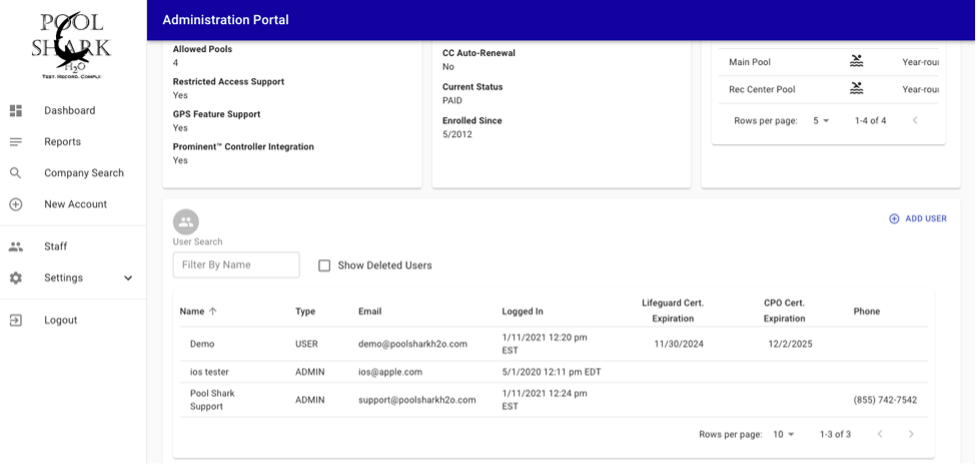 Best Practice for Aquatics staff using the Pool Shark H2O system
Each person testing water chemical levels should have their own login to the facility's Pool Shark H2O account as well as property managers or Aquatic Directors.
This gives everyone the ability to receive alerts and urgent communications regarding the pool and CPOs can know instantly if a pool needs attention even when they are off-site!.
Giving each staff member their own login also allows the Pool Shark H2O system to mark the pool log with the user who entered the test results which is required by most health departments.